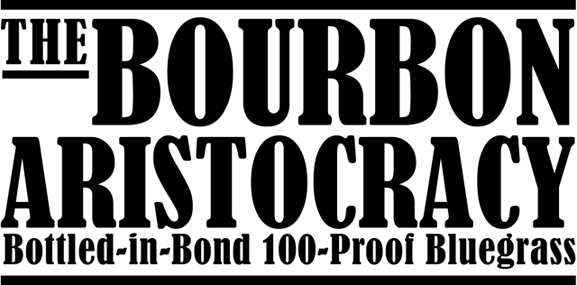 The Bourbon Aristocracy plays 100-proof bottled-in-bond Kentucky bluegrass - authentic traditional music from a simpler time.
The band includes fiddler/vocalist Ryan Hinshaw, banjoist/vocalist Joe Rauen, bassist Pete Wojtowicz, guitarist/vocalist Ethan Taylor Sellers, and frequent guests on mandolin and dobro.
The Bourbon Aristocracy's repertoire includes bluegrass classics from artists such as Bill Monroe, Lester Flatt and Earl Scruggs, Jimmy Martin, Del McCoury, Stanley Brothers, and many more - alongside more recent bluegrass favorites and songs by classic country artists like Hank Williams and Johnny Cash.
Tthe band's public engagements have included Shedd Aquarium, Fiddler's Hearth, Untitled,Horse Thief Hollow Brewing Company, Skokie Public Library, Long Grove Vintage Days, Goose Island Brewing Company at the Lincoln Park Zoo, Barrington Public Library, Mrs. Murphy's Irish Bistro,Glenview Park District, Chicago Park District, Downtown Oak Park, and the Louisville Kentucky Convention and Visitors Bureau.
The Bourbon Aristocracy name pays tribute to Kentucky's gift to the whiskey world (bourbon, of course) and one of Ethan Taylor Sellers' distant relatives from Kentucky, E.H. Taylor. nephew of U.S. President Zachary Taylor. E.H. Taylor was the father of the modern bourbon industry, through his distillery and his efforts to pass the Bottled-in-Bond Act of 1897, and Pure Food and Drug Act, two pieces of legislation which collectively ensure the authenticity and purity of bourbon whiskey.
The Bourbon Aristocracy plays authentic bluegrass worthy of this heritage.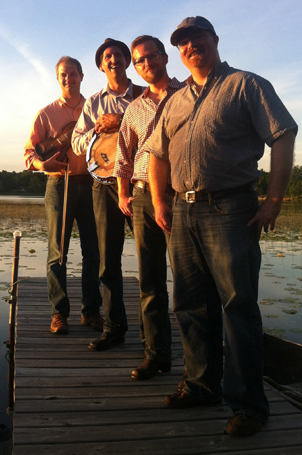 "My company used Bourbon Aristocracy for our company picnic, and they were fantastic! Ethan was extremely easy to work with, and very flexible in helping us to make announcements at certain times, etc. I would highly recommend them as entertainment for any event."
- Judy Ksiazek, Glenview Park District
"In a word, Bourbon Aristocracy were AWESOME. Totally accommodating and professional. They worked in several "Special request" tunes to fit the occasion and played with skill and joy. They arrived on time, interacted with the audience, and got wild applause. We had the full 5-person group and recommend them highly."
- Mike F., St. Charles, IL
"These guys were fun, talented, and adapted to the requests and space that they were given. Their generosity, and sincere interest in our event was the first thing that we were impressed with even during the booking process. We plan to repeat our event next year, and will definitely be calling Ethan and his team back!"
- David K., Chicago, IL
"You were great, I really appreciate you putting together the music for the entire day!"
- Mary Wagner, Bensenville Park District